Dear Friends 🤙We're happy to celebrate a 10 years anniversary with you! 🎉🎉🎉
Our gift for you ➡️ 20% discount for any board! 🔥 🔥🔥
The offer is limited.
Use discount code
10YEARS in our web shop.
Discount will finish at end of April

0
Weeks
0
Days
0
Hours
0
Minutes
0
Seconds
Shaped and Handcrafted in Europe
Tarifa – Spain

Saul custom boards are designed for performance using innovative construction and materials including Paulownia wood core, Entropy BIO epoxy resin, carbon, basalt, triaxial and biaxial fiberglass, vivid graphics layers and IsoSport protection plastics from Austria.
Standard 2.0 kiteboard - Vivid custom graphics - Wood core - Triaxial fiberglass construction
00016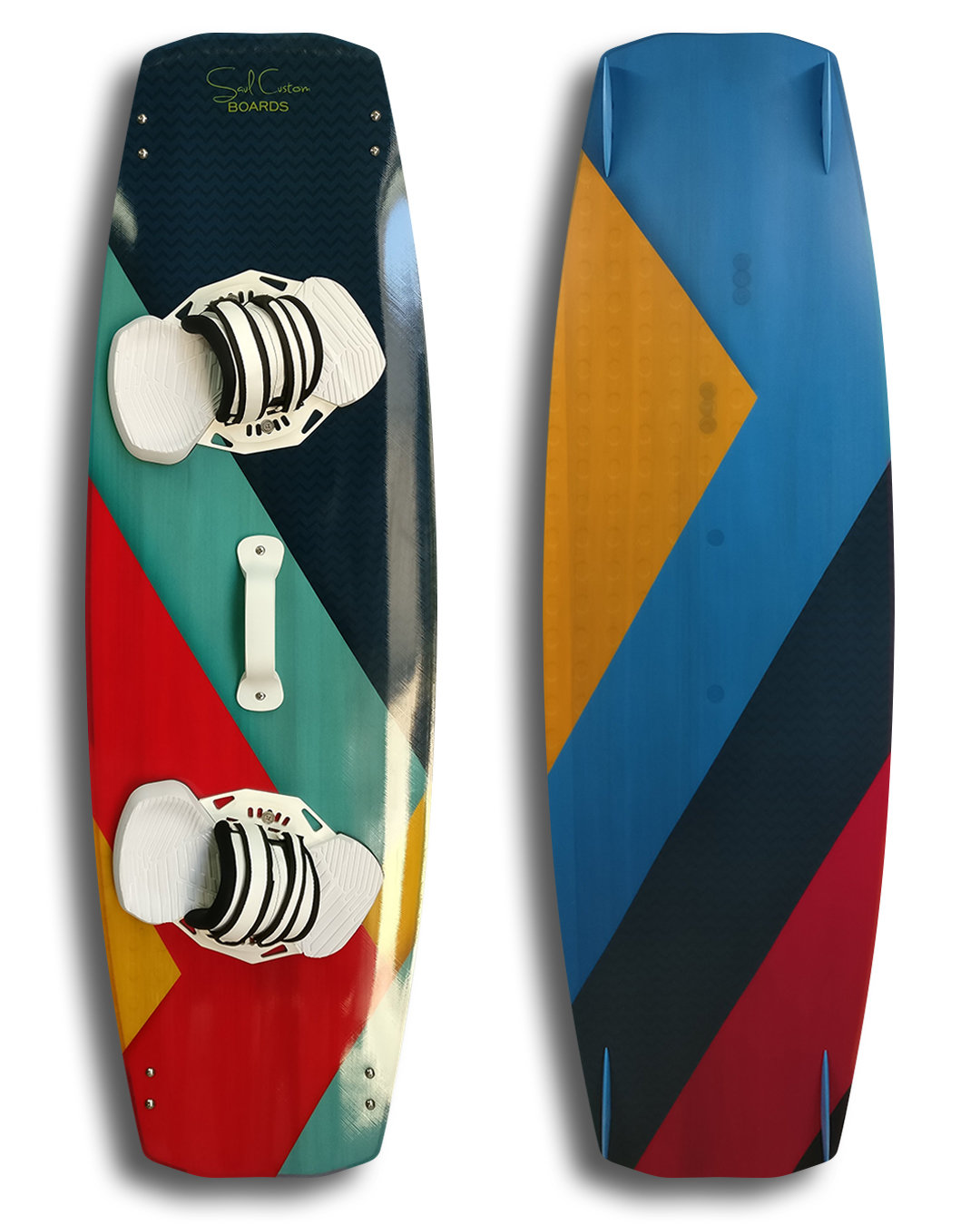 Standard 2.0 kiteboard is a perfect board for freeride, lightwind conditions, choppy and flat waters. It's a very playful, easily controlled, fun and super speedy board with amazing upwind performance, solid grip and comfortable feeling of effortless riding. Enjoy kiteboarding even more!
More details about the product

- vivid custom graphics,

- bombproof fiberglass construction.
*Terms of production - 4 to 6 weeks after the payment and graphics confirmation.

*Shipping
is FREE in Europe
US and Canada - discount 50%
For other countries please contact us.

Straps, pads and handle color
Images from shutterstock.com
Graphic designer services
Designer services (50)