Dear Friends 🤙We're happy to celebrate a 10 years anniversary with you! 🎉🎉🎉
Our gift for you ➡️ 20% discount for any board! 🔥 🔥🔥
The offer is limited.
Use discount code
10YEARS in our web shop.
Discount will finish at end of April

0
Weeks
0
Days
0
Hours
0
Minutes
0
Seconds
Shaped and Handcrafted in Europe
Tarifa – Spain

Saul custom boards are designed for performance using innovative construction and materials including Paulownia wood core, Entropy BIO epoxy resin, carbon, basalt, triaxial and biaxial fiberglass, vivid graphics layers and IsoSport protection plastics from Austria.
Rocket 2.0 PRO wakeboard - Vivid custom graphics - Wood core - Triaxial fiberglass construction
00003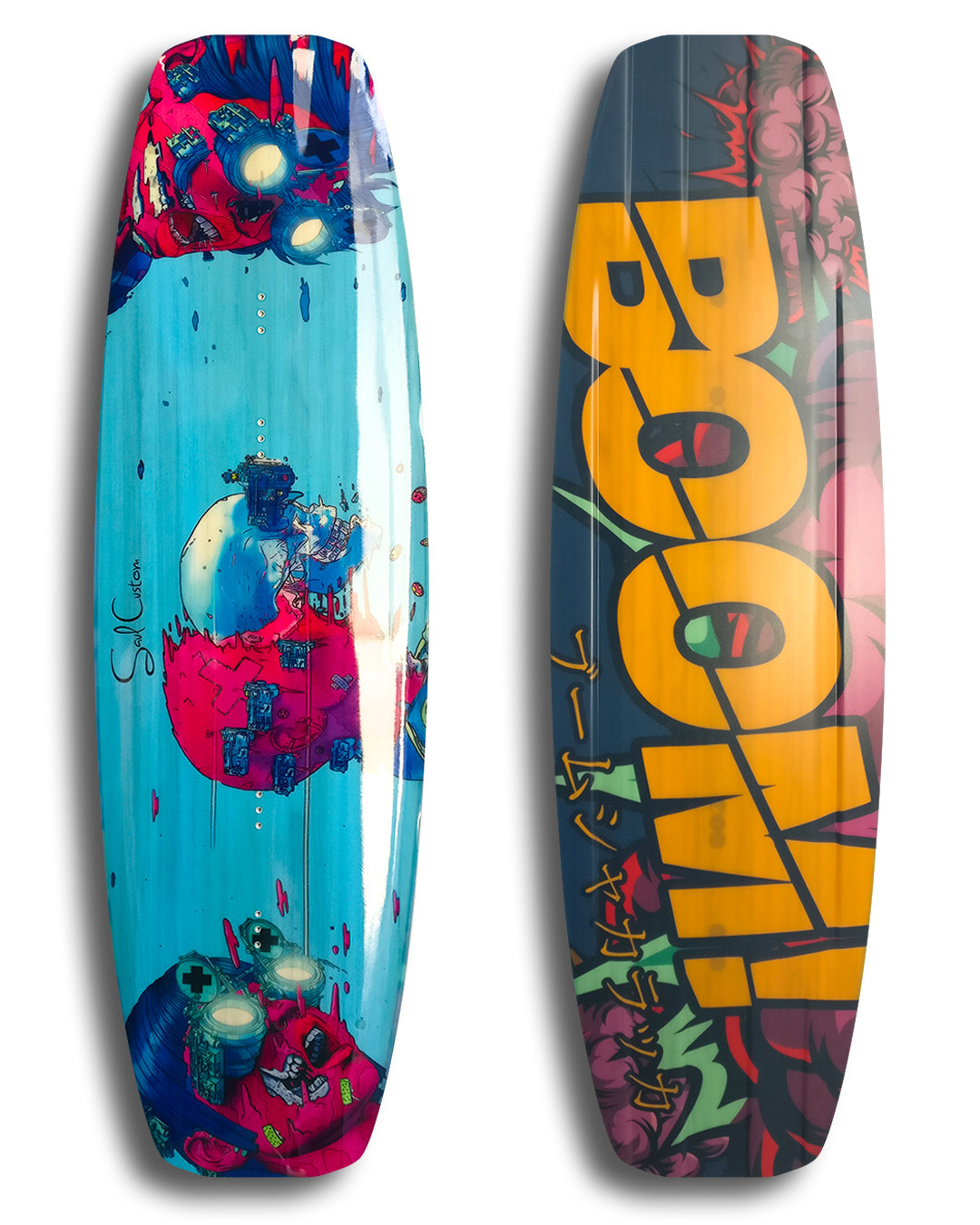 What are pros looking for in a wakeboard?
Our goal is to present to pro wakeboarders a super durable board, which slides incredibly smoothly on obstacles, thanks to Isosport Speed 6000 grind base on the bottom, features a 3 stage hybrid rocker, which provides explosive pop, easy riding and perfect control, is ideal not only for rails, but for off the water air-tricks too. What about landing? Channels will keep you on track like the train rails!

More details about the product

- vivid custom graphics,

- bombproof fiberglass construction,
- grindless bottom.
*Terms of production - 3 to 6 weeks after the payment and graphics confirmation.

*Shipping
is FREE in Europe
US and Canada - discount 50%
For other countries please contact us.
Images from shutterstock.com
Graphic designer services
Designer services (50)