Dear Friends 🤙We're happy to celebrate a 10 years anniversary with you! 🎉🎉🎉
Our gift for you ➡️ 20% discount for any board! 🔥 🔥🔥
The offer is limited.
Use discount code
10YEARS in our web shop.
Discount will finish at end of April

0
Weeks
0
Days
0
Hours
0
Minutes
0
Seconds
Shaped and Handcrafted in Europe
Tarifa – Spain

Saul custom boards are designed for performance using innovative construction and materials including Paulownia wood core, Entropy BIO epoxy resin, carbon, basalt, triaxial and biaxial fiberglass, vivid graphics layers and IsoSport protection plastics from Austria.
Pure 2.0 Carbon kiteboard
00026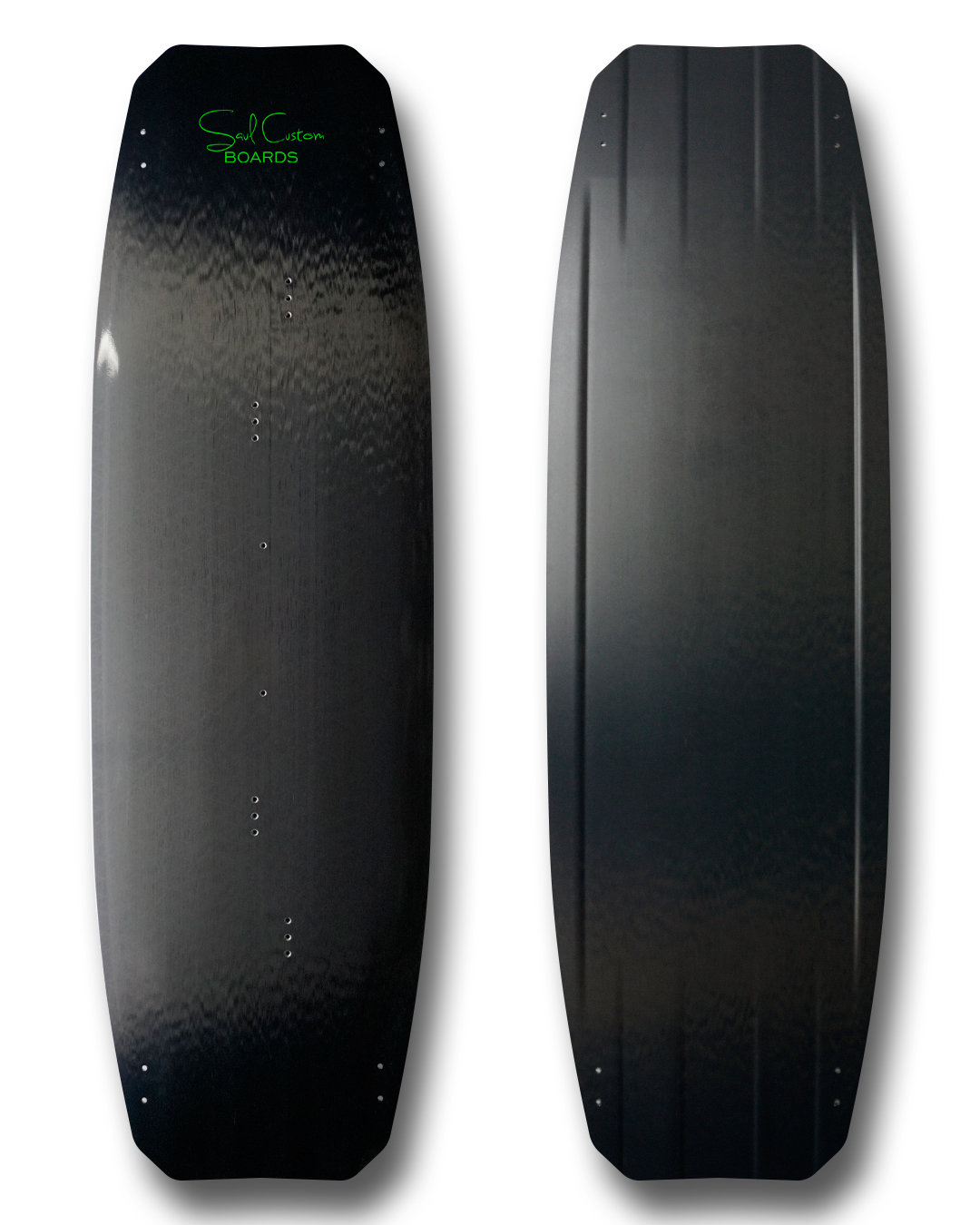 Pure 2.0 Carbon - new generation custom kiteboard: lighter, stronger & unbreakable board for straps and boots!

Full carbon & secret reinforcement construction gives the board awesome performance, quick response, great edge control, more stability and crazy pop.
More details about the product

Graphics customisation for this construction is only one colour for both board sides, top and bottom.
If you are looking for full vivid graphics customisation, choose fiberglass construction.
Have more questions? Please don't hesitate to contact us!
*Terms of production - 4 to 6 weeks after the payment and graphics confirmation.

*Shipping
is FREE in Europe
US and Canada - discount 50%
For other countries please contact us.

Straps, pads and handle color
Images from shutterstock.com