Shaped and Handcrafted in Europe
Tarifa – Spain

Rocket2.0 PRO wakeboard - vivid custom graphics - Wood core - Triaxial fiberglass construction
00003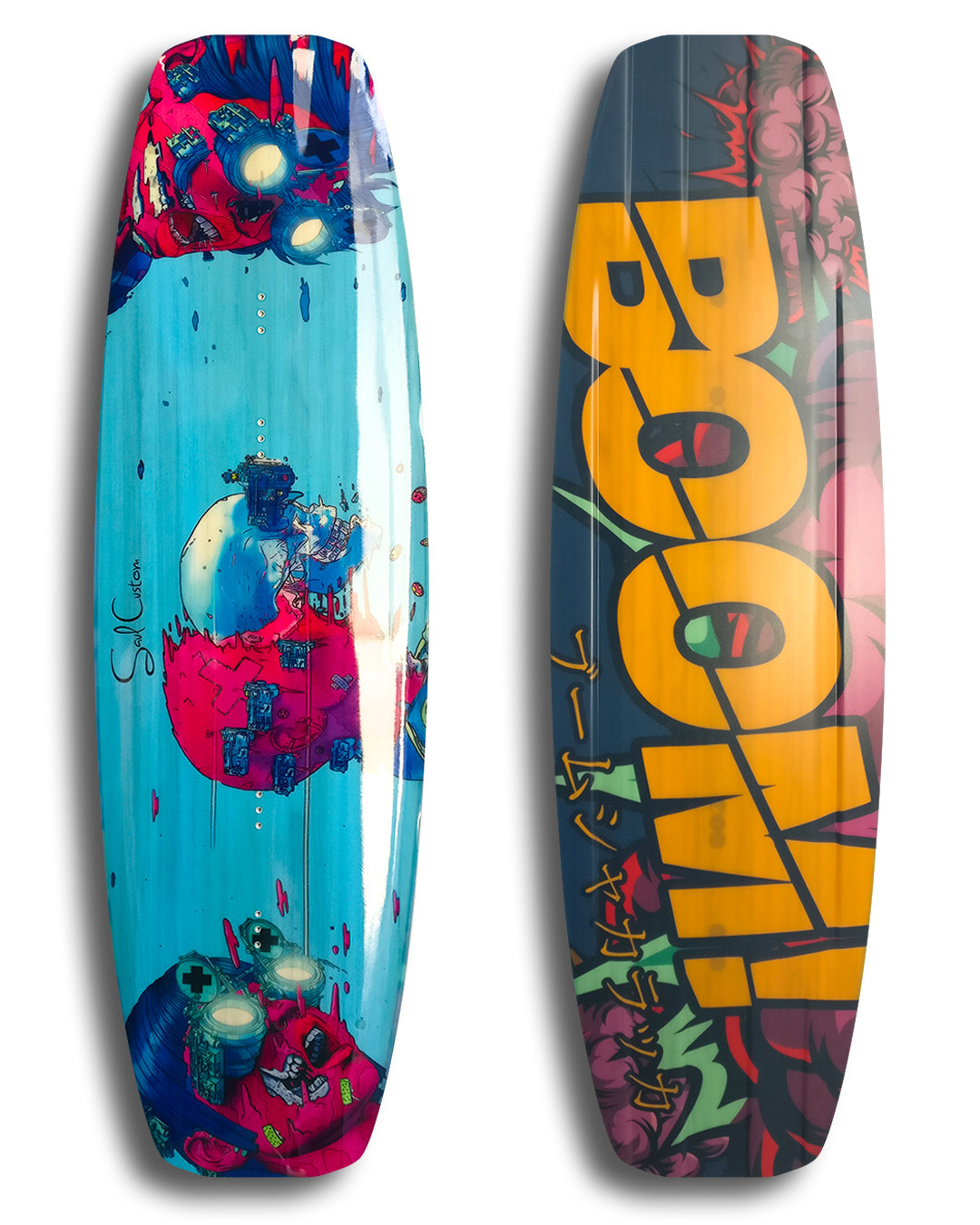 What are pros looking for in wakeboarding?
Our goal is to present to pro wakeboarders a super durable board, which slides incredibly smoothly on obstacles, thanks to Isosport Seed 6000 grind base on the bottom, features a 3 stage hybrid rocker, which provides explosive pop, easy riding and perfect control, is ideal not only for rails, but for off the water air-tricks too. What about landing? Channels will keep you on track like train rails!

- vivid custom graphics

- bombproof glass fiber construction
- grindless bottom
*Terms of production - 3 to 6 weeks after payment and graphics confirmation.

*Shipping
is FREE in Europe
US and Canada discount 50%
For other countries please contact us.
Images from shutterstock.com
Graphic designer services
Designer services (50)