Shaped and Handcrafted in Europe
Tarifa – Spain

Our boards are designed for performance using innovative construction and materials including Paulownia wood core, Entropy BIO epoxy resin, carbon, basalt, triaxial and biaxial fiberglass, vivid graphics layers and IsoSport protection plastics from Austria.

Pure 2.0 kiteboard - vivid custom graphics - Wood core - Triaxial fiberglass construction
00001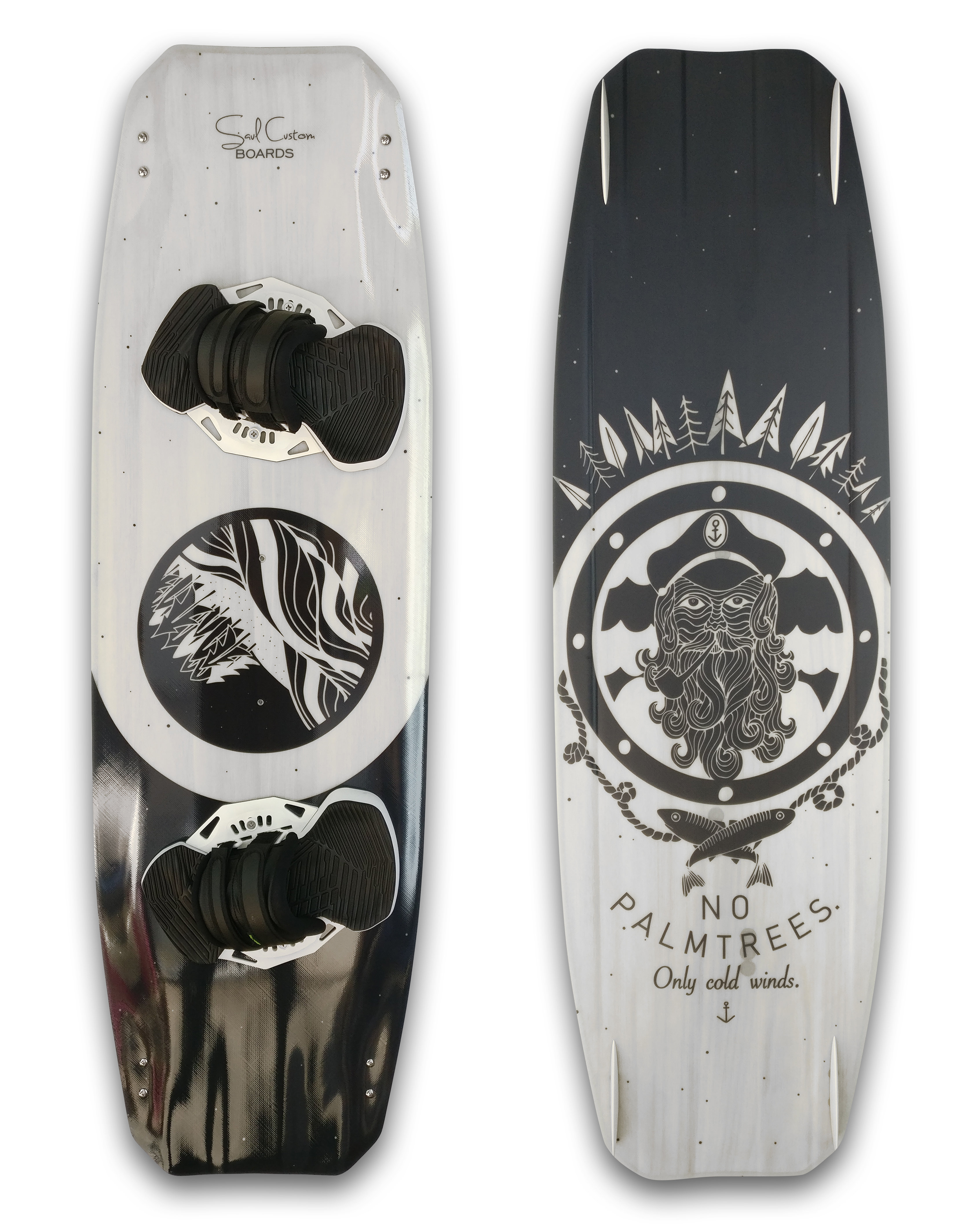 Pure 2.0 kiteboard is the next generation of a very successful previous Pure model, designed for riders who are looking for maximum performance in the kiteboard. This model is more stable, great edge control delivers massive pop. Three stage rocker makes the board glide smooth and easily, with incredible upwind performance, high speed and very comfortable riding in the chop waters. Sharper multi channels in the tails and U channelled concave give stability not only in riding, but also when landing after tricks.
- vivid custom graphics

- bombproof glass fiber construction
*Terms of production - 3 to 6 weeks after payment and graphics confirmation.

*Shipping
is FREE in Europe
US and Canada discount 50%
For other countries please contact us.
Straps, pads and handle color
Images from shutterstock.com
Graphic designer services
Designer services (50)